What is Serrapeptase
and why is it called The Miracle Enzyme?
Serrapeptase is 'gaining a well-deserved reputation in the natural health industry as the 'must-take' dietary supplement. It may help to support*:
Bronchial & Lung Function
Joints
Healthy Inflammation
Heart & Circulation
Arteries & Veins
Digestive System & Colon
Relief from Trauma, Swelling (eg post-operative) & Sports Injury
WHY IS SERRAPEPTASE SO GOOD? Dead or inflamed tissues are two of the key causes of the majority of ailments in the body. Serrapeptase actually dissolves non-living tissue such as blood clots, cysts, arterial plaque and all other inflamed tissue. By removing inflammation, serrapeptase enables the body to heal itself
*These statements have not been evaluated by the Food And Drug Administration. This product is not intended to diagnose,treat, cure or prevent any disease. The 'Miracle' Enzyme® is a registered trademark of Good Health Naturally For more info www.serrapeptase.info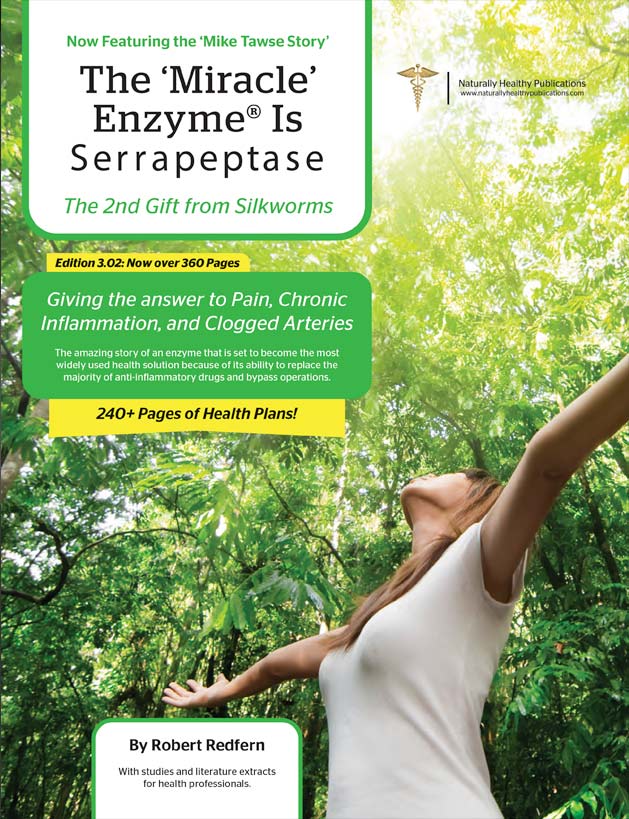 Sign up now to Get The Miracle Enzyme at INR200 inclusive of shipping.
Limited stock. First come first serve basis.
Note: Only one packet per customer